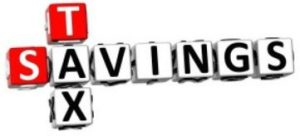 Definitions
Tax planning is the analysis of a financial situation or plan from a tax perspective. The purpose of tax planning is to ensure tax efficiency, with the elements of the financial plan working together in the most tax-efficient manner possible.
Tax avoidance is the use of legal methods to modify an individual's financial situation to lower the amount of income tax owed. This is generally accomplished by claiming the permissible deductions and credits.
Tax evasion is an illegal practice where a person, organization or corporation intentionally avoids paying his true tax liability. Those caught evading taxes are generally subject to criminal charges and substantial penalties. To willfully fail to pay taxes is a federal offense under the Internal Revenue Service (IRS) tax code.
Famous Tax Quotes
Any one may so arrange his affairs that his taxes shall be as low as possible; he is not bound to choose that pattern which will best pay the Treasury; there is not even a patriotic duty to increase one's taxes. Gregory v. Helvering, 69 F.2d 809, 810 (2d Cir. 1934)
Over and over again courts have said that there is nothing sinister in so arranging one's affairs as to keep taxes as low as possible. Everybody does so, rich or poor; and all do right, for nobody owes any public duty to pay more than the law demands: taxes are enforced exactions, not voluntary contributions. To demand more in the name of morals is mere cant. Commissioner v. Newman, 159 F.2d 848, 851 (2d Cir. 1947) – dissenting opinion
"The tax law exists as an economic reality "in the businessman's world, "much like the existence of a competitor. "Businessmen plan their affairs around both, "and a tax dollar is just as real "as one derived from any other source." Perhaps you're familiar with the saying, "A penny saved is a penny earned." John Marshall Harlan II
Useful Links
https://www.irs.gov/uac/tax-scams-consumer-alerts
https://www.irs.gov/uac/beware-of-fake-irs-tax-bill-notices
https://www.irs.gov/uac/reminder-for-parents-and-students-to-check-out-college-tax